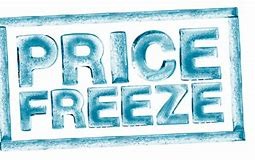 Welcome to 2020 and another year with Glide Hair Tools ?
Unfortunately the end of 2019 and the beginning of this year has brought great sadness to our country. Everyone is feeling it and we are all touched by the tragedy that has played out before us.
Generally at this time of year we all look at revising our pricing and try to keep increases to a minimum. However, Remo and I have decided we will have a PRICE FREEZE this year to assist you, your business and your customers. We hope this goes some way towards helping anyone in our community who may be affected directly, or indirectly, by the current situation we face as a nation.
PRICE FREEZE 2020 – our pledge to you!
We look forward to another great year with you, our valued clients ?