Embroidery
Glide Hair Tools offers an embroidery service so you can personalise your business and make it stand out in a
saturated industry. Branding your capes, aprons and even your towels increases the perception of the service and
quality you offer, keeping your business at the forefront of your client's minds for those ever-important referrals.
People connect with brands, so why not consider branding your business to reflect the confidence and pride you
have in your field? It's very easy and doesn't cost as much as you think…give us a call and ask us how!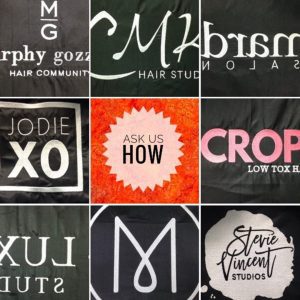 No products were found matching your selection.