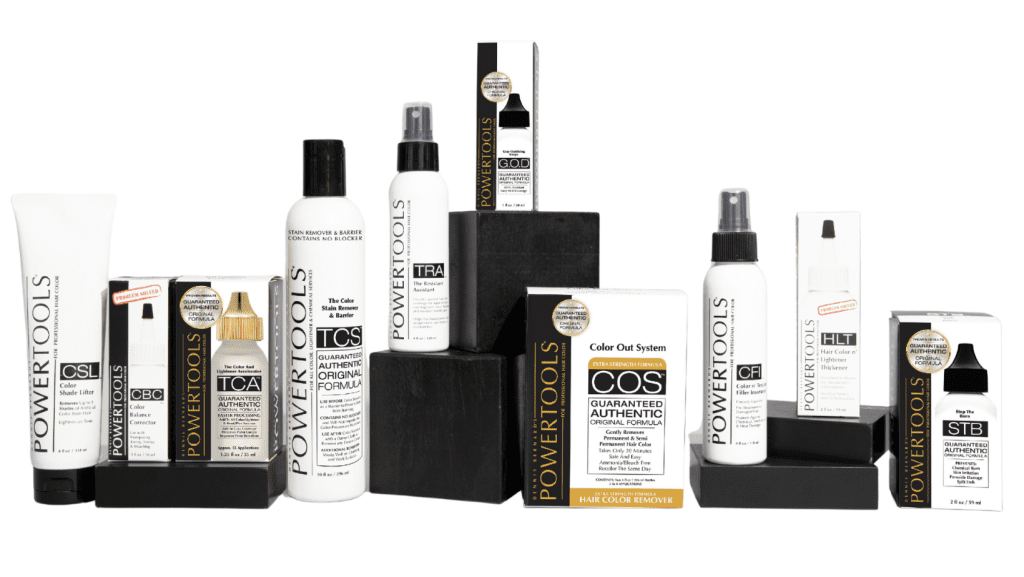 Welcome POWERTOOLS® to the Australian and New Zealand hair markets, with Glide Hair Tools becoming the national distributor of the brand.
The brand, created by Dennis Bernard, is an original and innovative new line of additives created to solve the problems faced daily by clients and hairdressers in the salon. The products address issues such as stinging scalps, colour fading, brassy red or gold tones, colour resistant greys and colour removal, while also accelerating processing times.
POWERTOOLS® can be used with all brands of professional hair colour and chemical services, in order to elevate these services to become easier, cleaner and faster and offer better, longer lasting results. The products also ensure can have a more comfortable in salon experience.
"Here at Glide Hair Tools, we are about creating tools that are innovative yet functional for salon users. We feel POWERTOOLS® is the right fit with our business module moving forward and are very excited to be able represent these products within Australia & New Zealand," Glide Hair Tools shared.
For more information visit www.glidehairtools.com.au