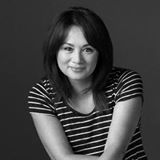 This story was on a Facebook post in the AHC by Sandy Chong to a lady that had just opened a salon and was really flat about how to get clients into her business.
I wanted to share this as I think this bit of advice you could share with your clients and Sandy has proven that it worked…..
Hi Cheryl. Congratulations on opening your salon. I had a little look at your website and your salon is certainly lovely.
I opened a 2nd salon years ago in Paddington, Sydney. ( I note you are in Paddington Bris) I bought the salon from a very established business and as I refused to pay cash in hand the staff left. So I had no staff and no clients.
One of my lowest days in my career was being at Suki in Paddington for an entire day and not one person walked in…so I know what it's like to build a business and to feel stuck!
Yes all of the social media tips work…but if you want clients now you need bums on seats.
What I did in my case to get started is I literally went door to door in my street and personally introduced myself.
Everyone loves talking about their hair.
I would go to every single shop and look at the clothes and then introduce myself…go to to every cafe etc.
I offered a " neighbourhood " discount of 50% off first visit then 10% off. I also a had a referral incentive for each shop.
I also introduced myself to the fashion colleges and offered student discounts and did the hair for their events.
I sourced designers and did their " look books". We sourced photographers and did test shoots.
Gradually, we built up a reputation and a presence…
Social media is great but introducing yourself face to face I feel goes a long way.
All the very best xxxxx